PLEASE INFORM YOUR SERVER IF YOU HAVE ANY FOOD ALLERGIES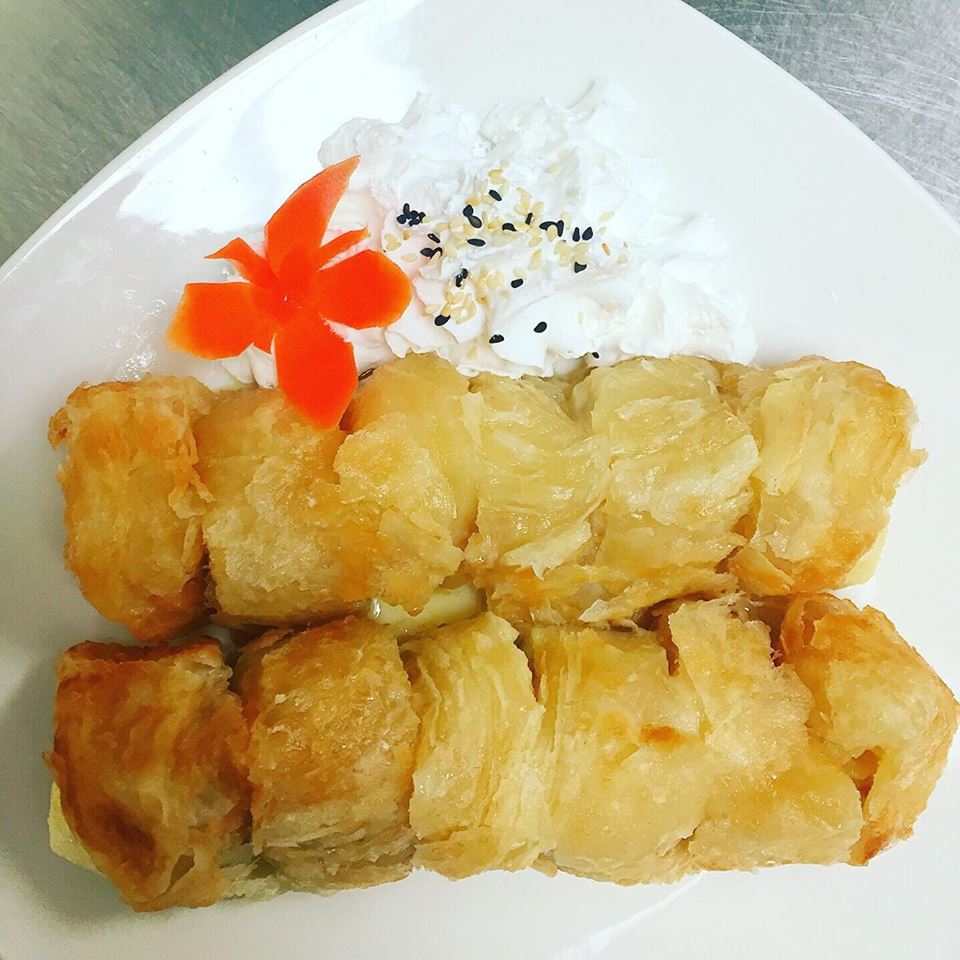 Thai flatted bread pan-fried slowly in butter, topped with sweetened condensed milk and sugar.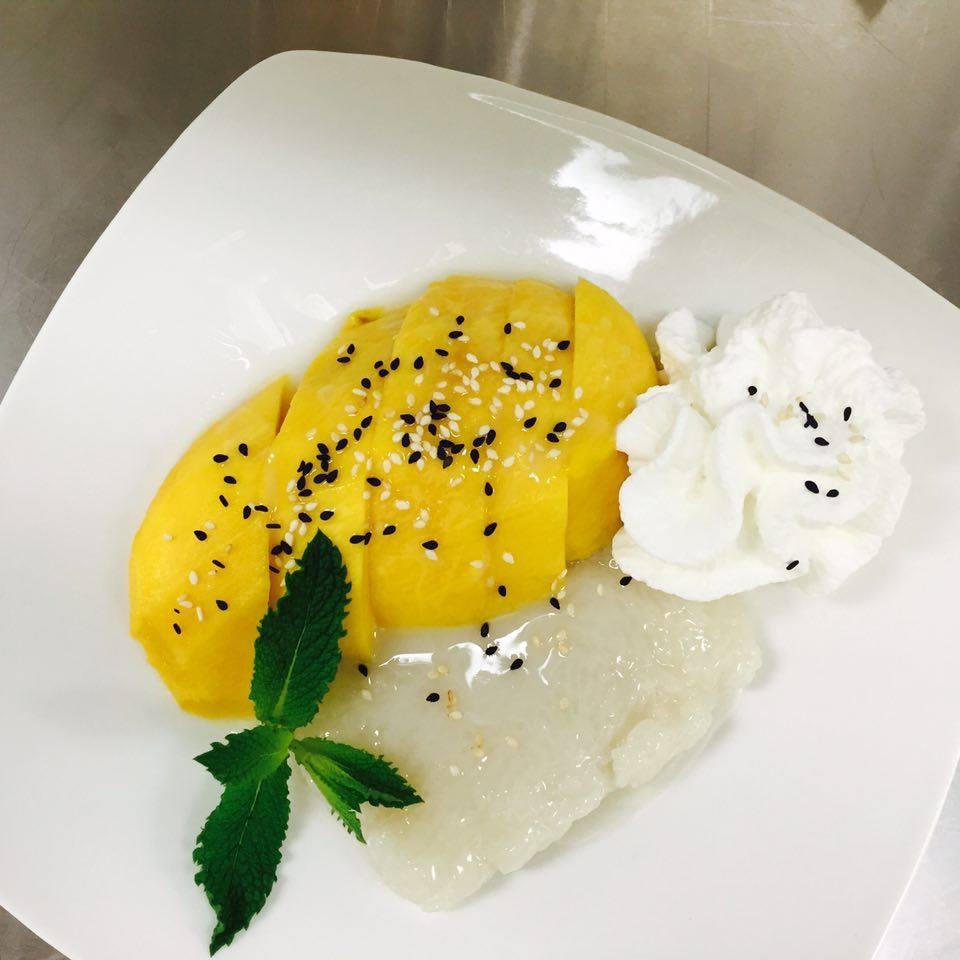 72.SWEET STICKY RICE WITH MANGO $7.98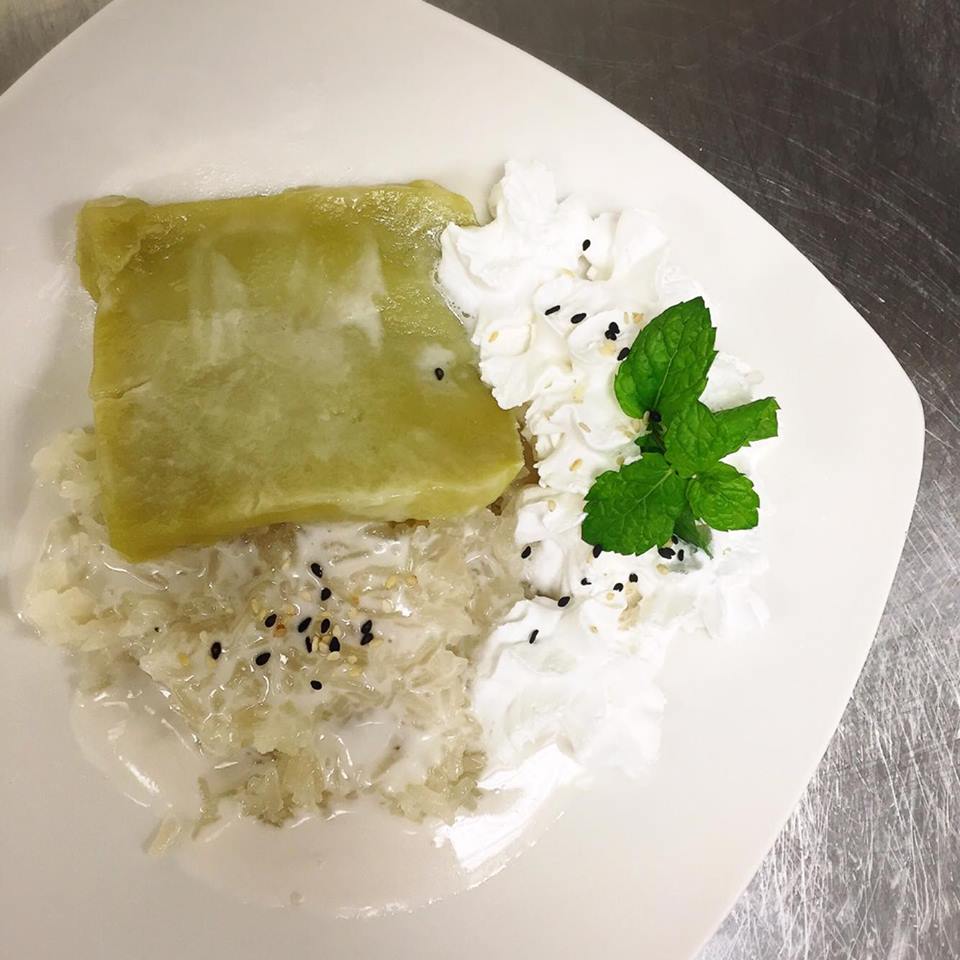 73.SWEET STICKY RICE WITH THAI EGG CUSTARD $7.98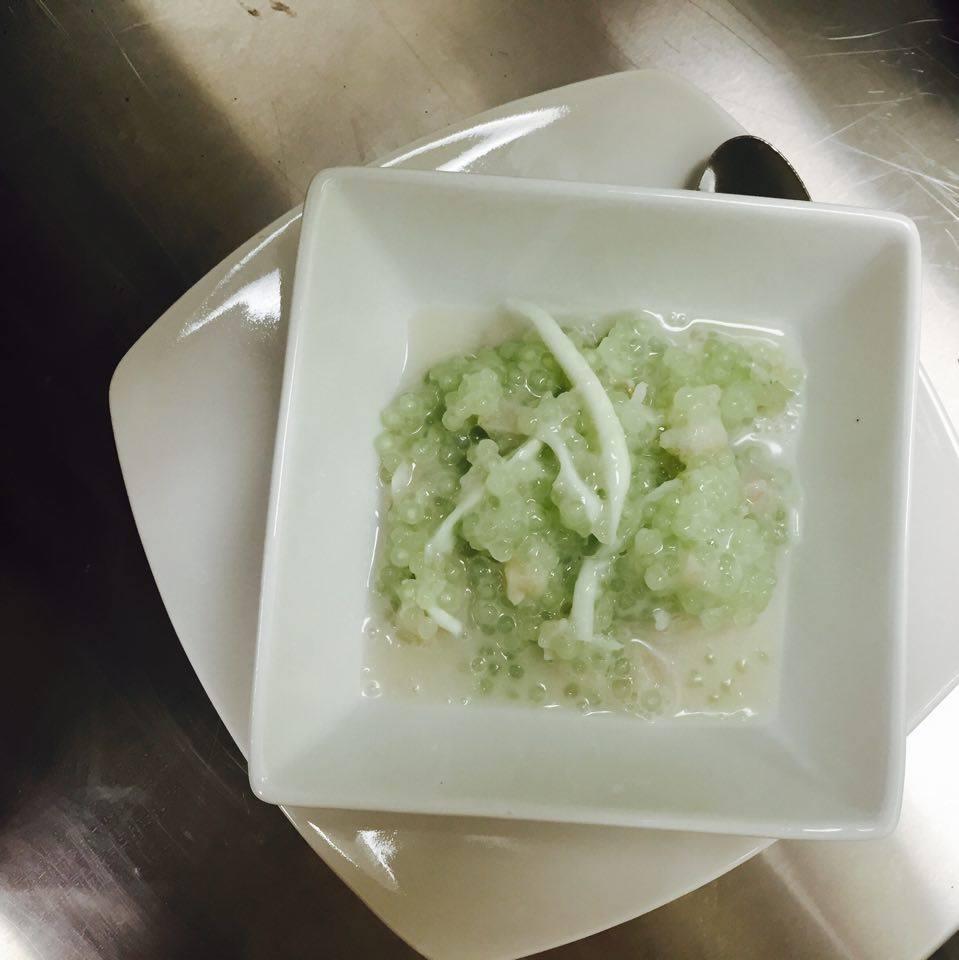 74.THAI TAPIOCA PUDDING WITH TARO AND YOUNG COCONUT $6.98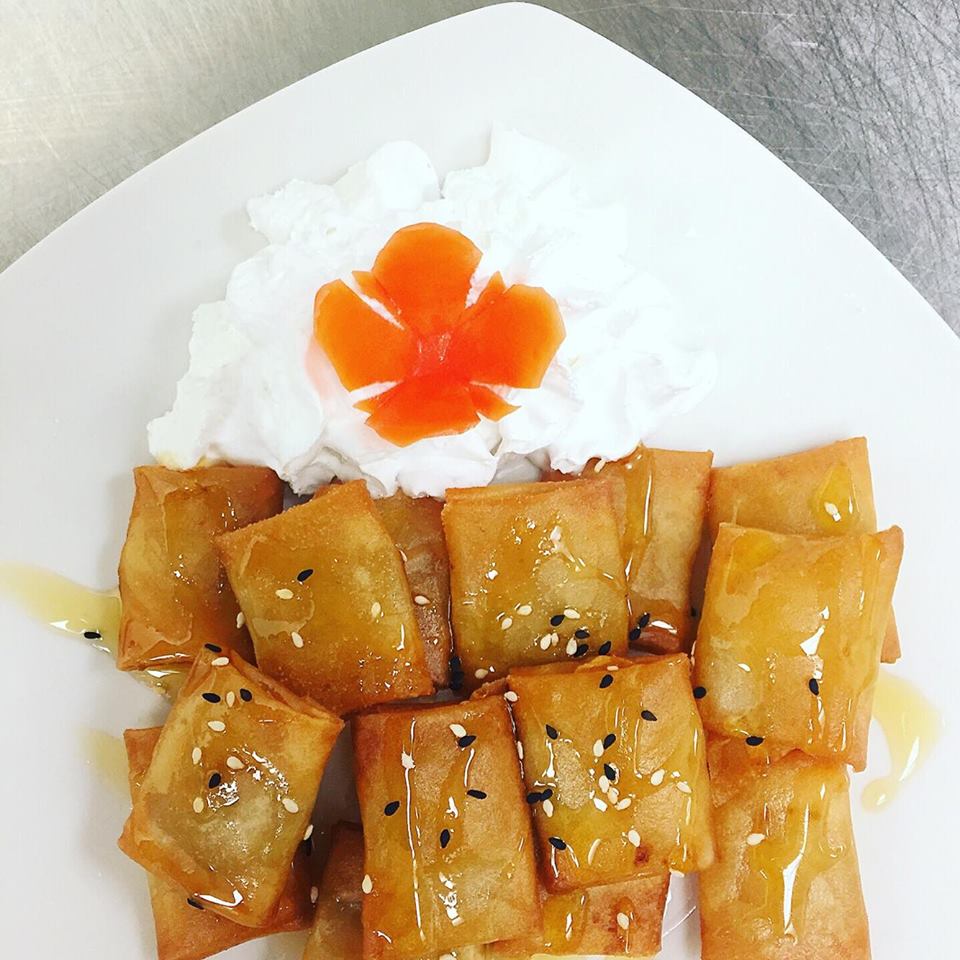 75.
FRIED BANANA $6.98
Fried banana topped with honey and sprinkle sesame seeds.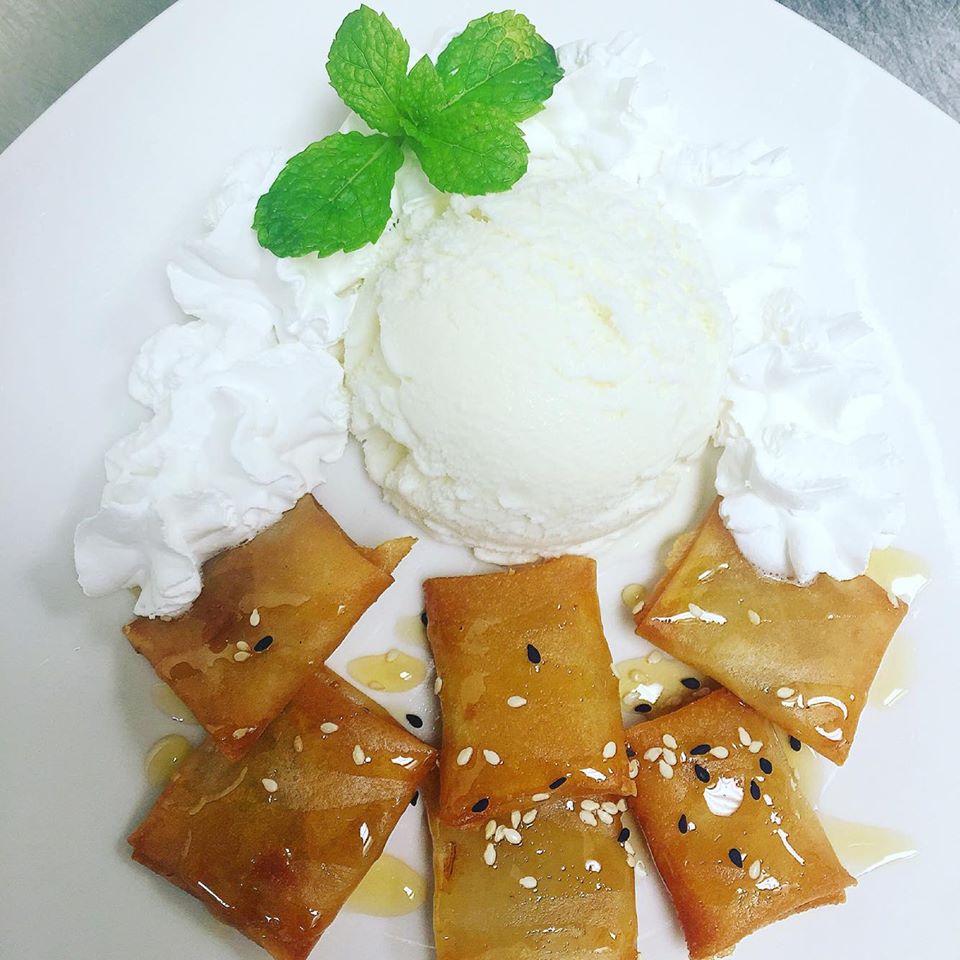 76.FRIED BANANA WITH CHOICE OF A SCOOP OF ICE CREAM TOPPED WITH HONEY $6.98
Mango or Coconut Ice Cream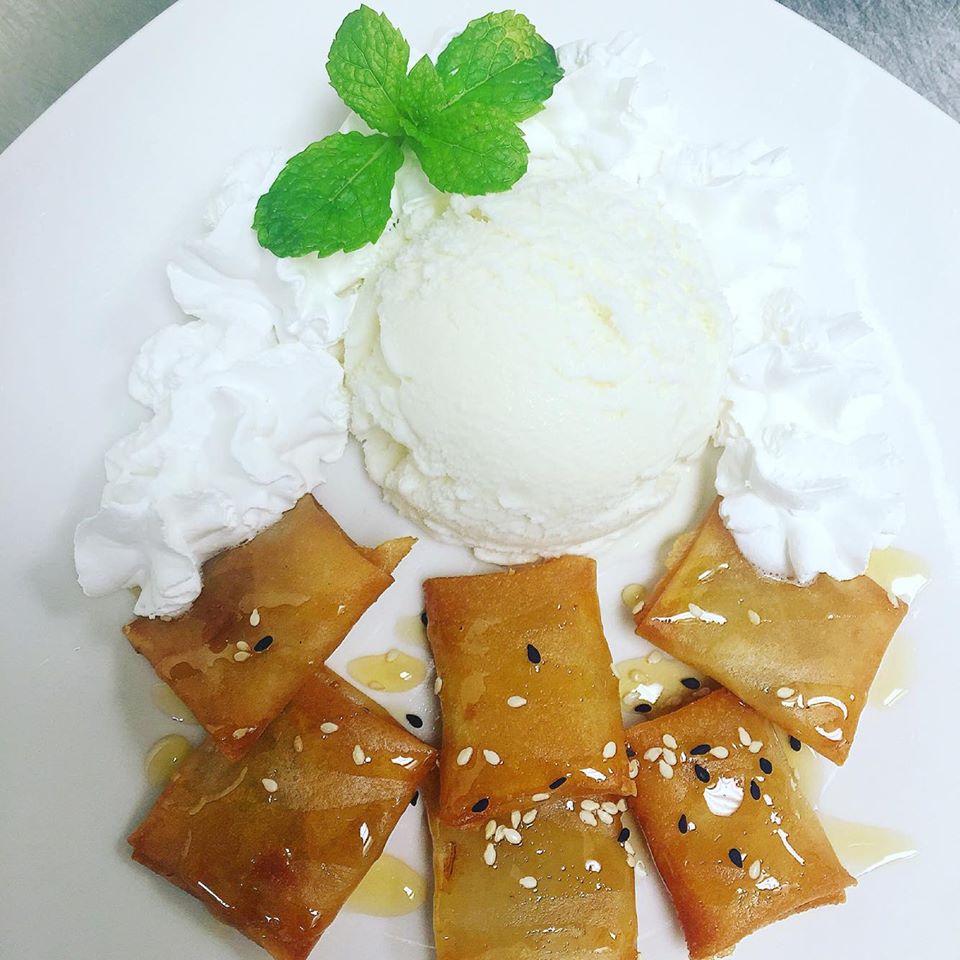 77.SWEET STICKY RICE WITH CHOICE OF ICE CREAM $6.98
Mango or Coconut Ice Cream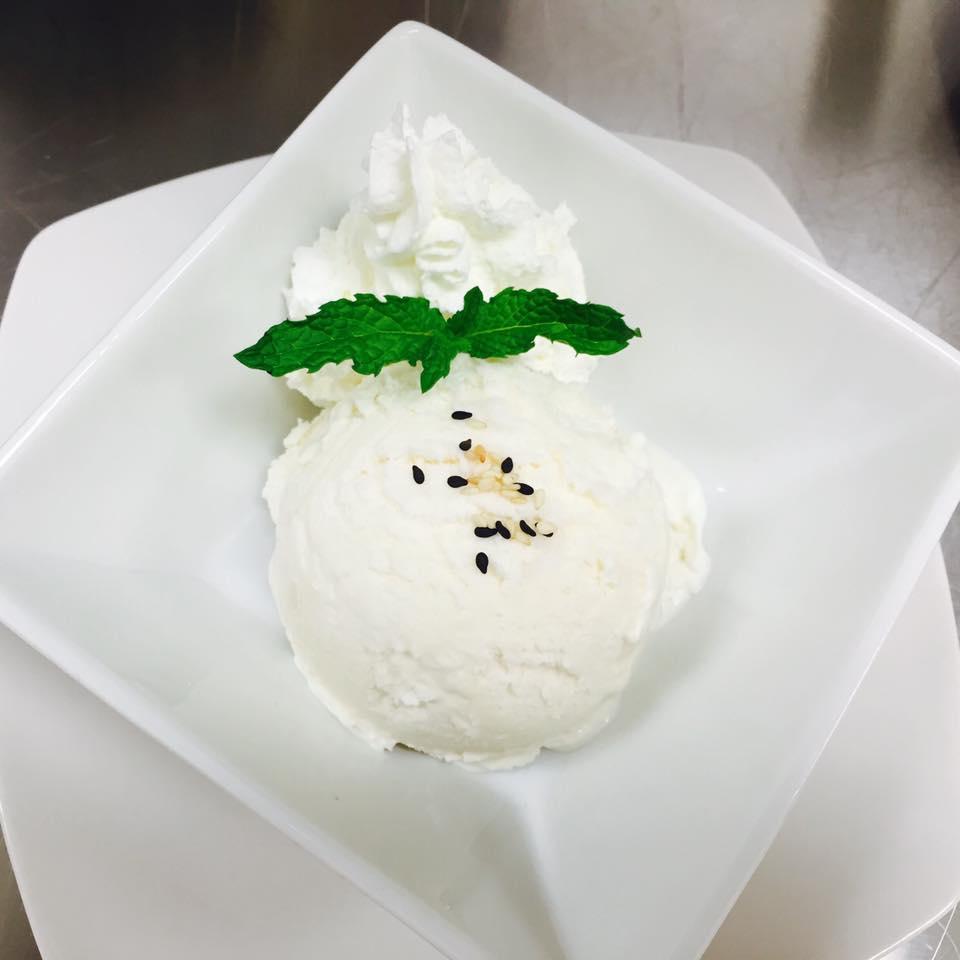 Mango Ice Cream or Coconut Ice Cream